royal agricultural society
a website built on emerging member needs
The Royal Agricultural Society of NSW (RAS) has been an influential force in the direction and development of Australian agriculture through competitions, education and events since its foundation in 1822
Insights on the current customer base now and into the future
Refreshed personas reflecting today's members
Newly designed website to address member needs
New Virtual Museum to showcase rich heritage
New and improved competition entry engine
In collaboration with Sudo Roux, the Royal Agricultural Society engaged Studio LDN to conduct research aimed at driving digital transformation across its online presence. This partnership involves building and synthesising customer research to inform the development of a digital strategy roadmap. Motivated by an internal drive to optimise operations and enhance customer experiences, the RAS seeks to leverage this research to effect positive change.
To gain a comprehensive understanding of customer engagement with the RAS and its sub-brands, we conducted a series of stakeholder workshops and customer research initiatives. These efforts allowed us to identify customer pain points, update existing personas, and generate insights that would support a digital uplift across all touchpoints. 
Helping the Royal Agricultural Society to support their member needs
Prioritising the business needs
To prioritise our research streams effectively, we facilitated stakeholder workshops, which provided valuable insights into the business's problems, goals, and future needs. This informed our initial hypotheses and helped structure the narrative for subsequent customer research. By doing so, we gained greater clarity and began identifying the actual experiences of members and customers with the Royal Agricultural Society, both of which have different needs.
Identifying customer needs
To delve deeper into customer needs, we conducted in-depth interviews with members, show patrons and contributors. These interviews enabled us to identify key customer segments, understand their engagement patterns, pinpoint pain points, and explore their relationships with the Royal Agricultural Society. By analysing how, where, and when customers interacted with the brand, we ascertained their requirements for an improved experience. This customer analysis formed the foundation for driving meaningful change within the business.
Synthesis across a broad offering
Drawing upon the data collected from stakeholder workshops and customer interviews, we conducted a thorough synthesis to clarify the key traits, behaviours, goals, and needs of the Royal Agricultural Society customer base. This synthesis culminated in the creation of personas and customer journey maps, which effectively communicate the needs, goals, pain points, and motivations of typical users.
Designing the solution
Armed with customer research derived from firsthand observations and interviews, we proceeded to design and relaunch the website for Royal Agricultural Society. Our designs were driven by the identified business and customer needs. Throughout the process, we engaged in sprints and conducted co-creation workshops with our stakeholder teams across all brands to ensure that our deliverables aligned with the insights gained.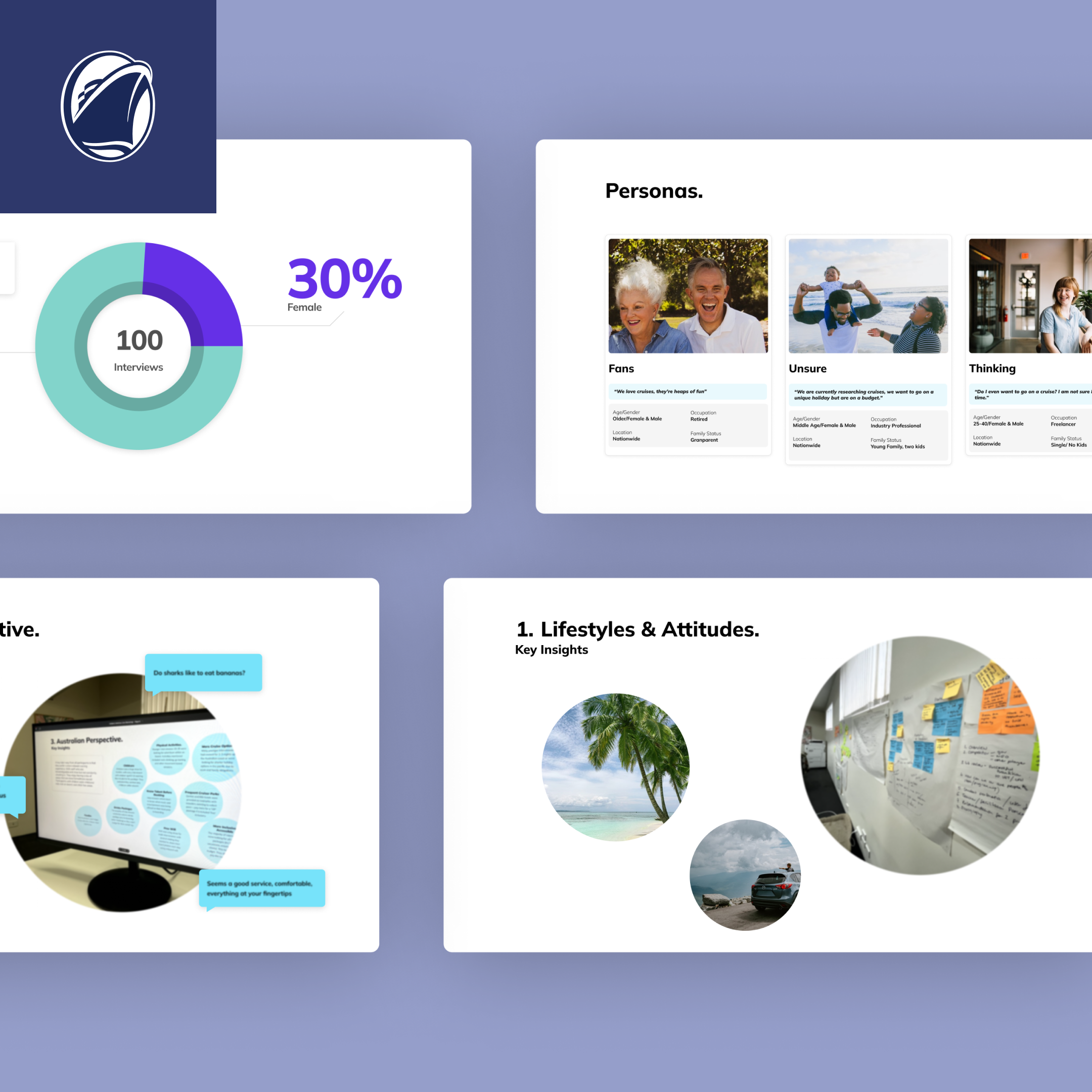 With Holland America Line
Introduction to AI in UX: Chatbots for customer support Chatbots powered by artificial intelligence (AI) have emerged as game-changers in the realm of customer support