Understanding how to connect with today's cruise customer.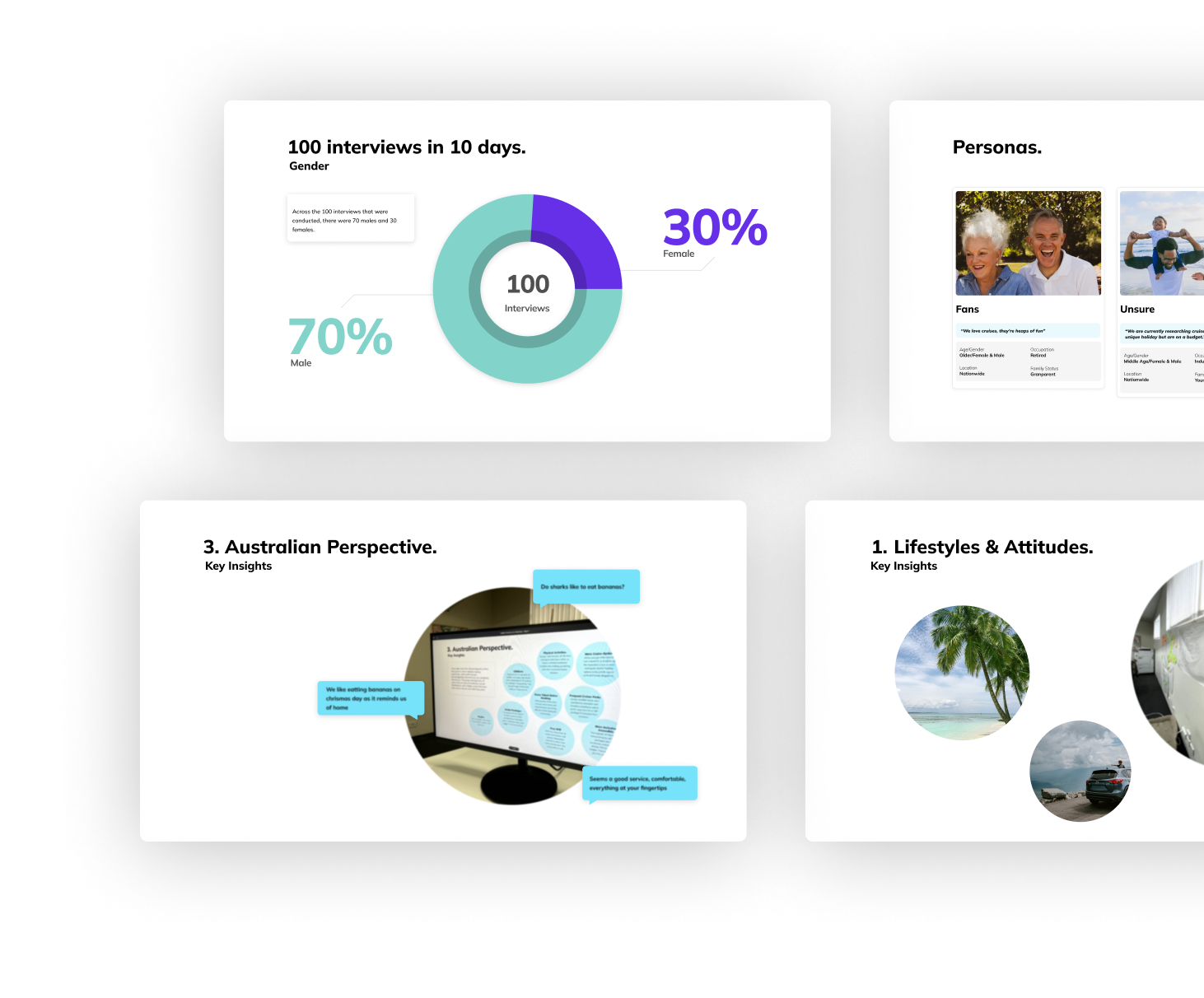 A subsidiary of Carnival Corporation, Holland America Line has been a recognised leader in cruising for over 149 years, cruising seven continents across the globe.
We were engaged to help Holland America Line deeper understand their consumer brand perception in Australia. We set to explore and further understand their customers lifestyles, attitudes, and expectations of the brand in today's market to help further define Holland America Lines purpose and personality.
Allow Holland America Line to connect with Australians post Covid.
We created our research plan around identifying what would help Holland America Line connect with Australians and identity if cruise holidays fit into Australian lifestyle, why would they choose Holland America Line. Ultimately we want to know what will get Australians cruising and attitudes post covid and where do Holland America Line fit in with todays travellers.
We conducted 7 workshops over the course of two days, that consisted of 24 individual interviews and 7 group sessions.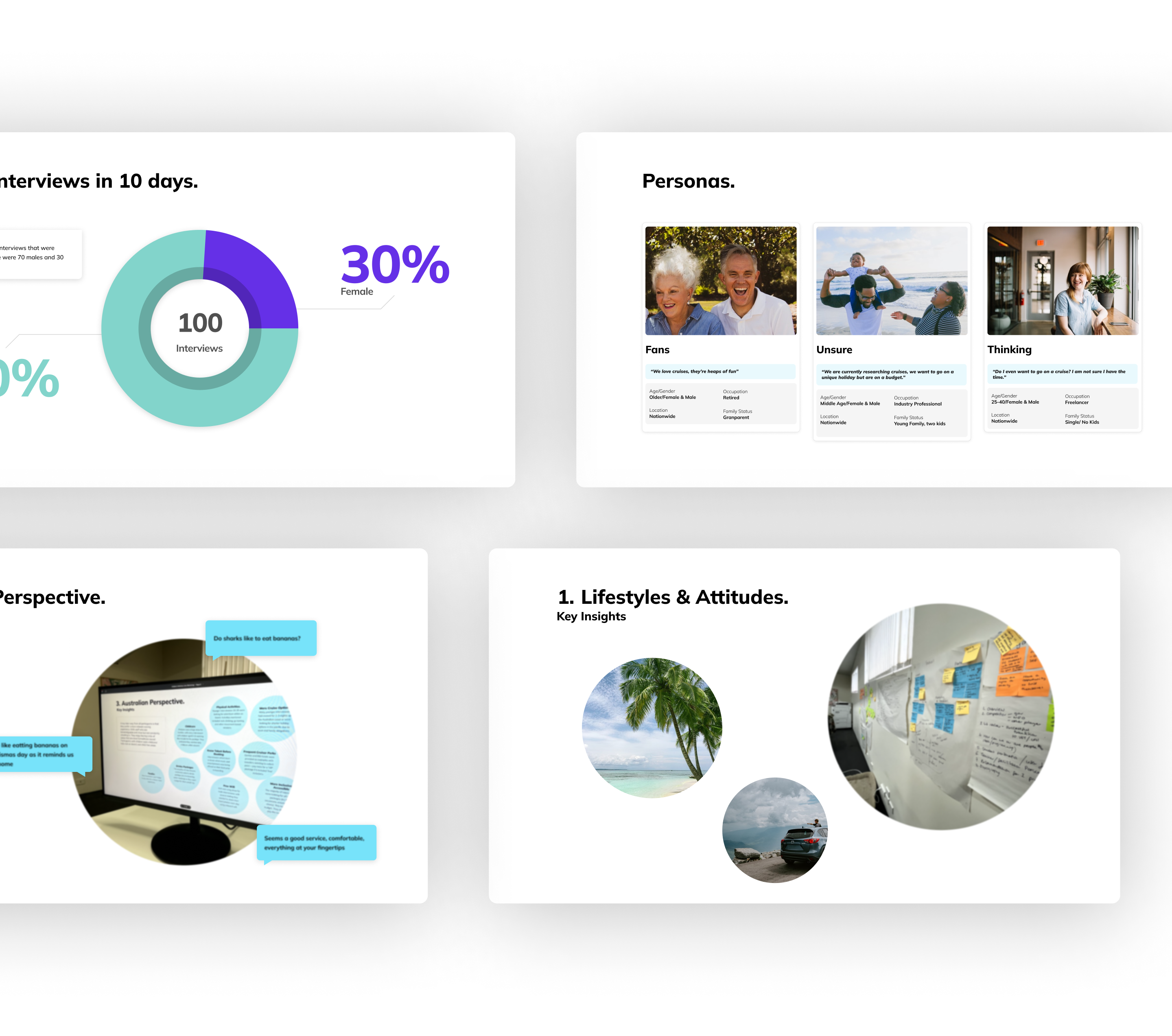 Hearing it from the customers first.
We conducted in-depth one on one interviews and open workshops with 24 customers across a selected user group to uncover pain points, discover existing attitudes towards Holland America Line and begin creating our initial hypothesis. By directly interviewing real customers, we were quickly able to build a picture of who the personas are today. We were able to highlight 3 main personas that Holland America Line should focus their efforts toward. Our research also highlighted gaps in the customer journey that needed a focused user experience lens going forward.

Insights to help communicate more effectively.
We developed a report to share with key stakeholder and decision makers across the business. This was structured to help understand brand perception and support strategies around marketing efforts in the upcoming year(s). Our reporting broke down our insights into problem areas that offered solutions. If Holland America Line can understand how they are perceived, they have the tools to help them grow targeted strategies, fix gaps in user experience and promote all the amazing things they do that appeal to today's traveler. Ultimately we are looking for new opportunities for the business.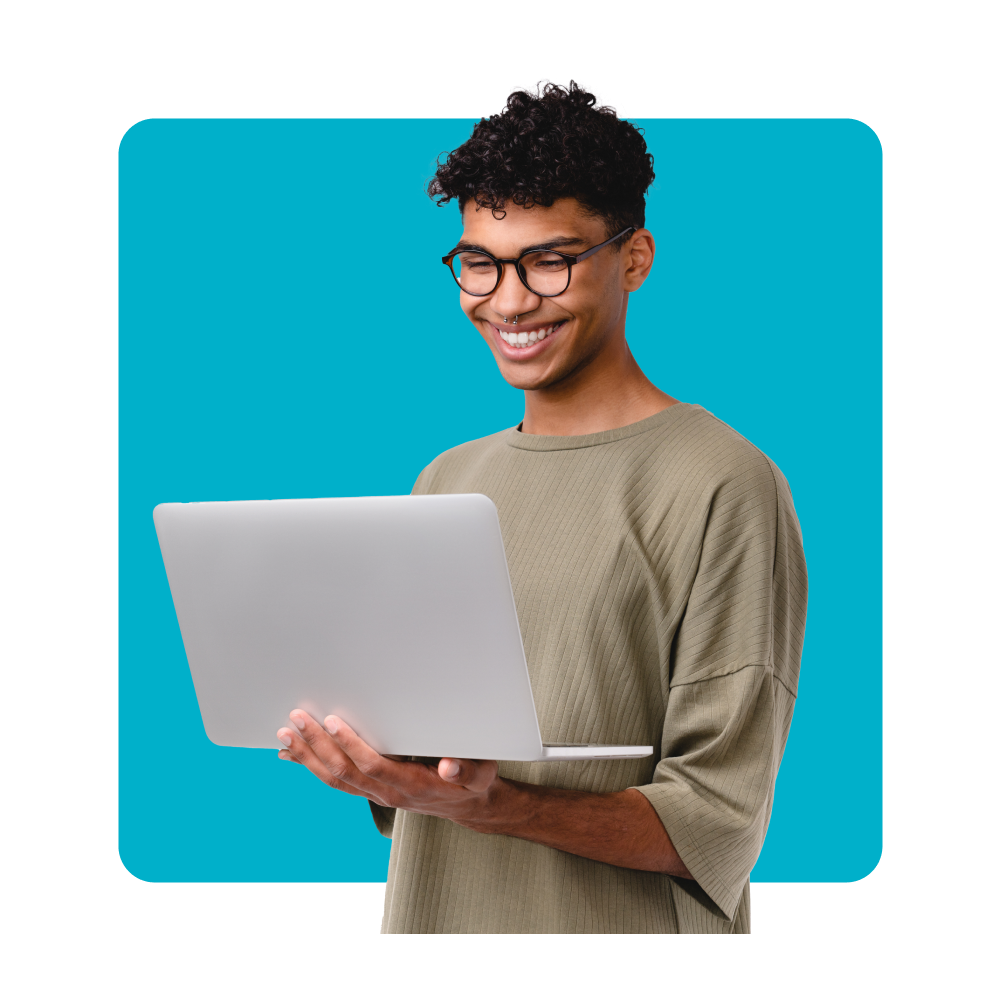 With Campus Living Villages