An identity and website to launch a local sunscreen.
Beachfox was a start-up business with an ambition to launch a new sunscreen appealing to millennials and shake up a somewhat tired category. LDN were engaged to help translate this ambition into a brand identity, sunscreen product range and eCommerce experience.
5% sales growth in
the first year
"Working with Studio LDN has been an amazing experience primarily due to the fact it genuinely feels like a partnership."
Evoke a feeling of style whilst wearing a Beachfox sunscreen.
In order to create a desirable brand and digital experience, we wanted to better understand what visual aesthetic would resonate with customers. So we tested three brand concepts that helped guide the final design approach.
Minimalist with a splash of colour.
The customer testing guided the design approach to feel minimalist and modern. Feedback also favoured a simple use of colour to help differentiate between different products and scents.
Taking cues from a variety of products in different categories, the packaging was designed to feel stylish and desirable. We wanted customers to view the products as fashion accessories as well as a suncare necessity. Colour gave an immediate impression of an individual scent without having to open a bottle. By creating an agile work environment where we can test, learn and adapt, we ensured that all usability testing was listened to and implemented.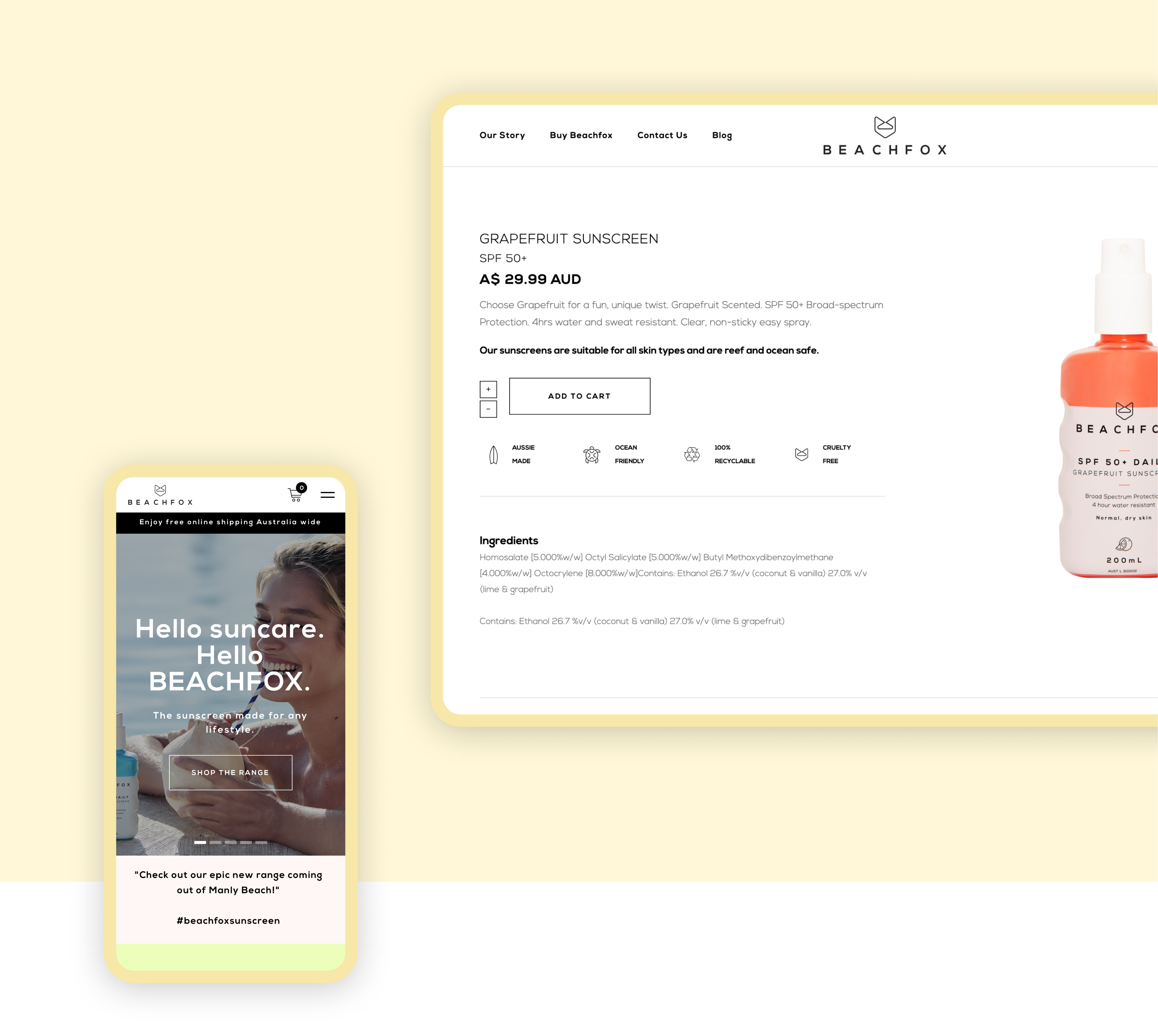 The eCommerce user experience was designed to hero the products and their associated scents, the biggest point-of-difference for the Beachfox brand. It was also important to quickly reveal other product features that customers valued – style, quality, skin friendly, sunsafe and ethically sourced. A lifestyle blog was created to expand SEO capabilities and to integrate products into authentic narratives about Australian beach living. environment where we can test, learn and adapt, we ensured that all usability testing was listened to and implemented.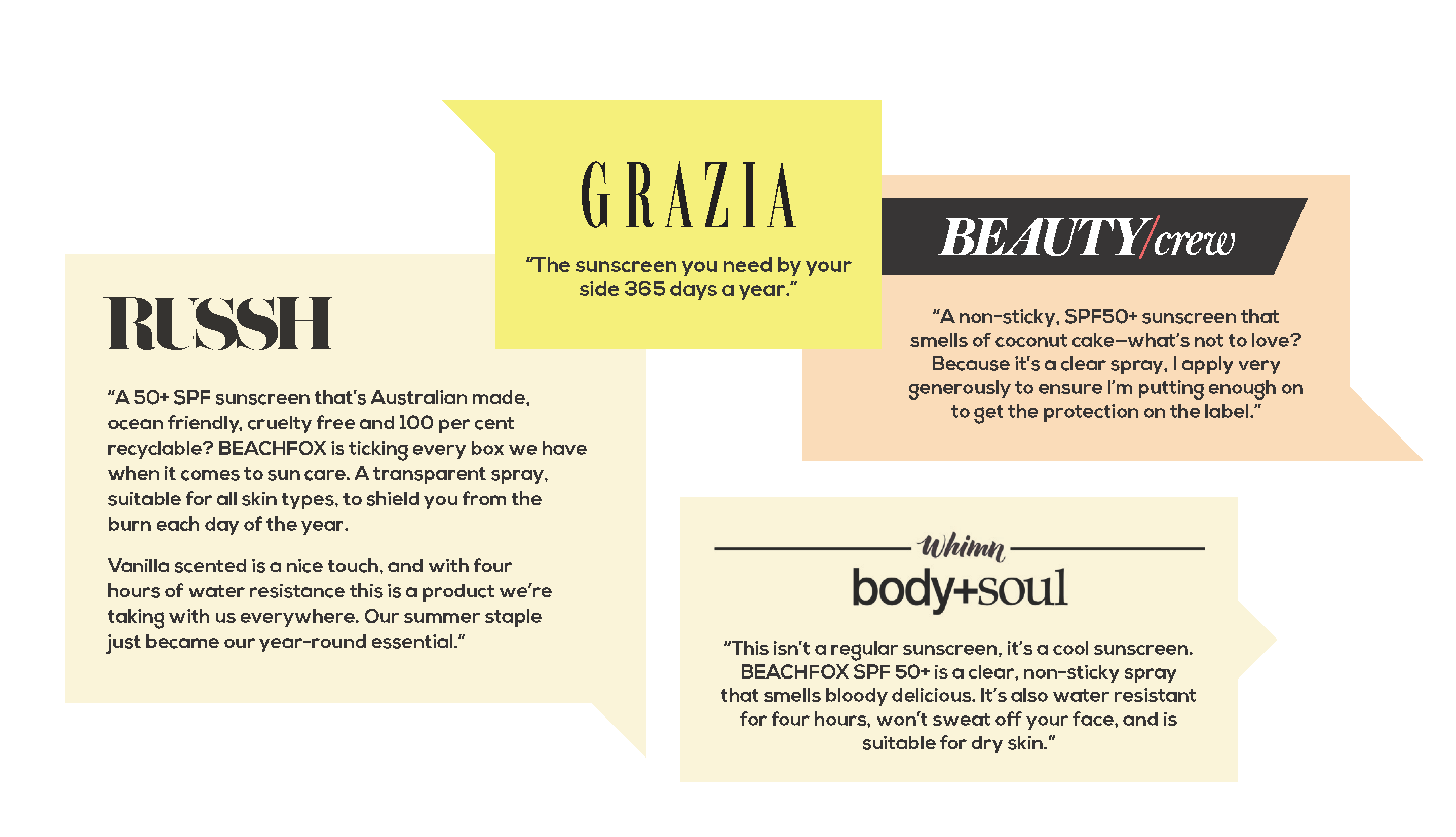 Creating a digital scent.
Customers didn't usual purchase sunscreen online, so we needed to create a strong impression of what the products scents were like – digitally. This is where the use of colour really helped drive a sense of scent, better enabling the eCommerce experience to convert consideration into purchase. Photography was commissioned through a local photographer who captured images with a quintessential Australian summer feel. Peppered throughout the user interface, they perfectly complimented the brand and product range.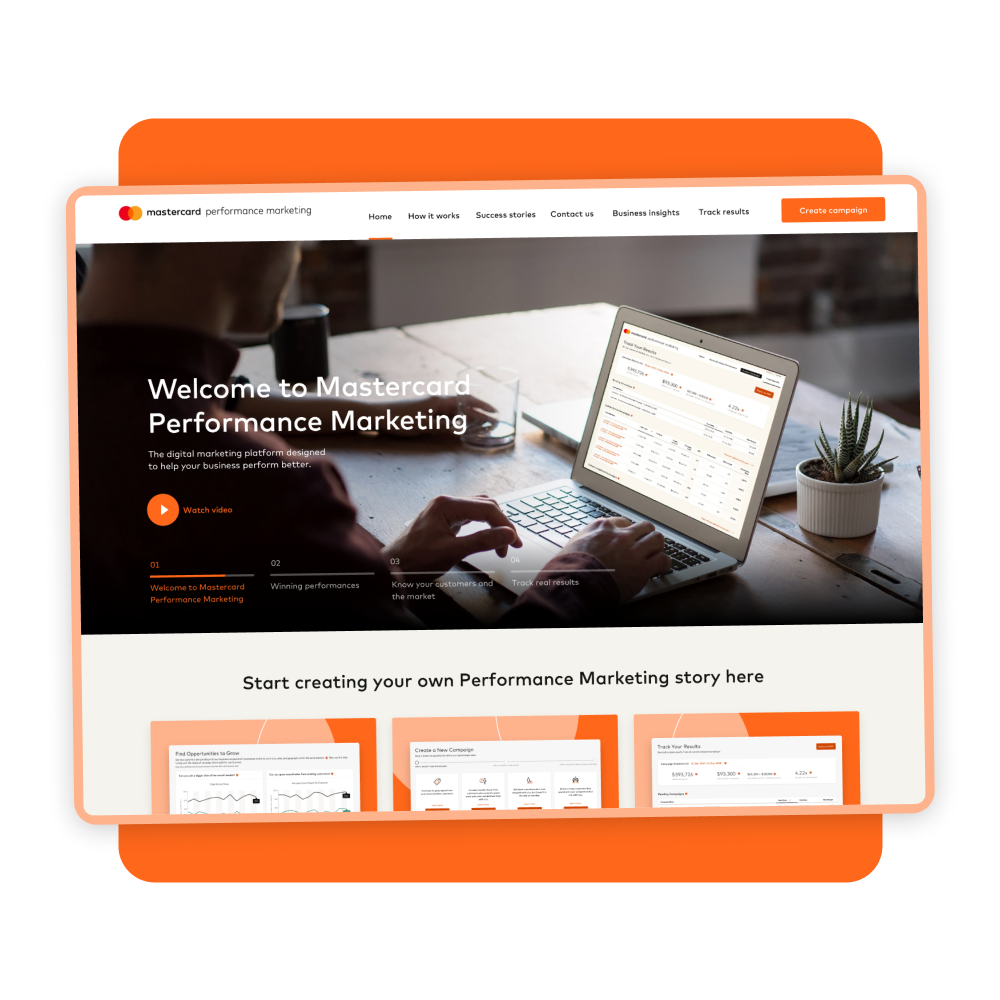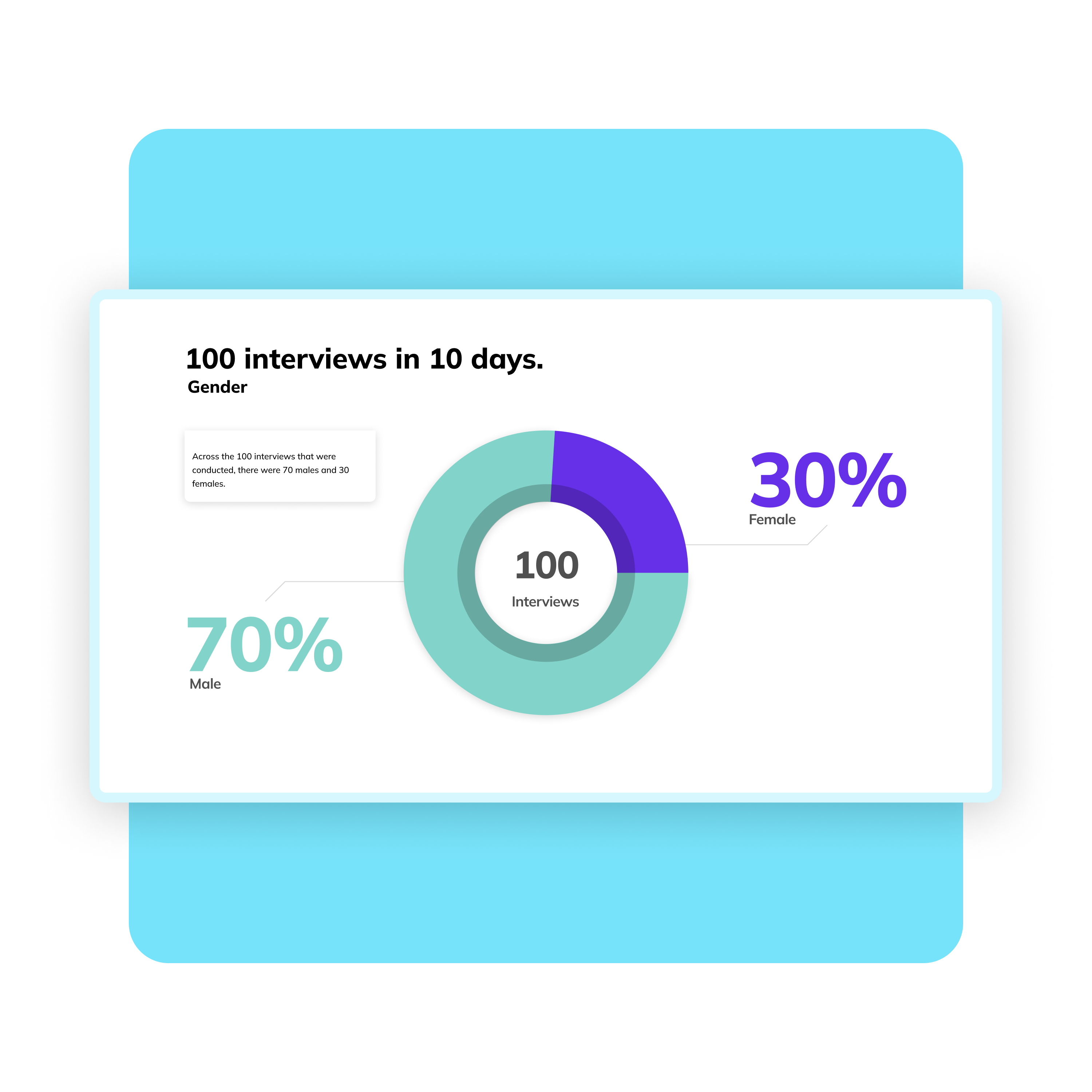 With Holland America Line