Why UX is important to your brand...
And What Can You Do About It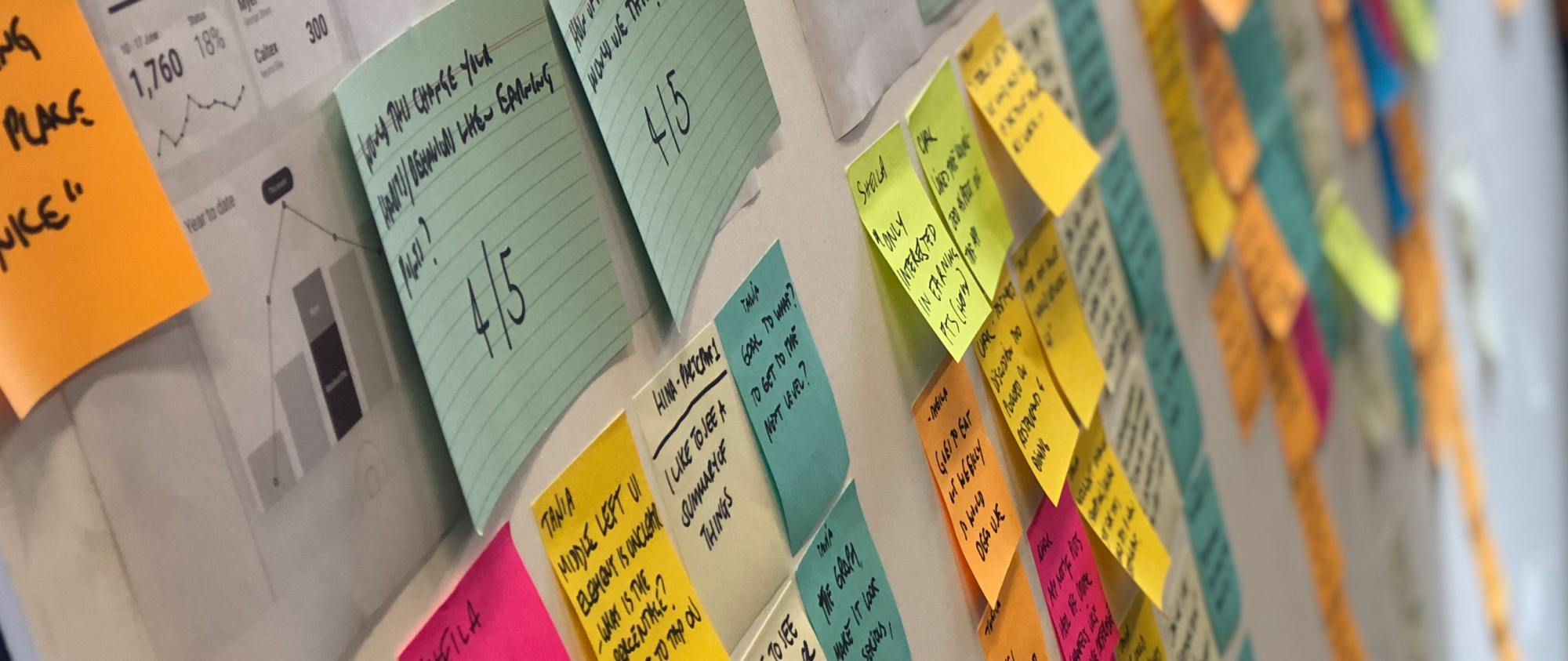 User experience (UX) is often left behind when developing or improving your brand experience. Yeah I get it's not the most shiny and exciting part and it all takes place in the background away from consumers eyes. But that's the point. Most of the work is done behind the scenes.
UX is as much about planning and creating a strategy as it is design. It's a process that helps you decide what you need and what you don't. Do you need to spend your time creating a website or an app if your customer base usually shop on Instagram? UX gets you thinking about this.
Taking the time to research and set it up right will be the best thing you have ever done.
Because your customers do. To your user base and customers, it's an experience that makes them want to use your product or buy into your brand over another. It's an experience that makes people feel good, which creates less friction and creates trust with a brand. Why the hell would you use something that's too hard if you don't have to? How can you experience something if you can't find it or even know about it?
The main purpose of UX design is knowing that you are designing right and speaking to your audience. You can waste a lot of time going in the wrong direction and sometimes it's too late to turn back. It's not all about wireframes. It's more about understanding the who (is your audience), the what (do they want) and the why (do they care about what you have to offer). When you know this, you can then start the design process.
To make sure you're on the right path, you just need to remember a few simple things.
When it comes to our own brand, we are all too quick to jump straight ahead and start visualising what it could look like. I'm sure you have an idea in your head already. After all, you've probably been thinking about this for a while. You may have already checked out your competition and done a little bit of background research.
Whether you want to create a website for your business, or you want to release that amazing product idea you've been dreaming of the past few years. The first thing you need to do is take a step back and try to understand who you are positioning your services or product toward. Trust me, you are not the audience so don't try and sell your own services to yourself. You may like the colour blue and love the way Amazon works but there's a hell of a lot of people out there who hate it. Don't alienate them.
2. You need to understand your audience.
The first step in starting the conversation – How can we talk to our customers if we don't know who they are? Take the time to understand your audience, do the groundwork, uncover insights and find what makes them tick.
Most people in this position tell us that everybody is their audience. That just isn't possible. If you design for everybody, the message you send out to the world will be confusing and watered down. You should aim to be niche, direct and confident in what you do or what you offer — after all that's what will set you apart from the rest.
To start, you need to do a little bit of research. This doesn't need to be a huge job but it needs to be done. Start with some desktop research. That's right, Google.
For example, if you've set up a children's clothing line and want to position your brand in that market. Check out what other children's lines are out there. Figure out who they speak to and why they are successful. What are the trends? What are Mums, Dads and caregivers looking for? What brands are hitting the mark in every way?
You then create 3 personas that reflect your customer base. For a children's clothing line this could be…
Phil, 36 years old, full time creative, lives in Manly, earns 120k, only shops on his phone etc.
Every time you make a decision always check this will appeal to those personas.
3. You need to understand your competition.
Once you have a good idea of the successful brands out there start to understand why they're successful and think about what you're offering in comparison.
Are they successful because they are local? Is it because they only offer summer apparel? Is it because they have amazing customer service? Is it that they offer 3 hour delivery because they know (after research) this is important to busy parents? Once you understand this you can put your effort into offering 2–3 key services and not offer everything under the sun.
Once you know who your audience is you can then start offering something unique to them and differentiate yourself from the competition.
4. You need to strategise.
A foolproof strategy with amazing design will put you ahead of the market and keep you in the loop with ever-changing trends.
Firstly remember, you don't have to design it all up front.
For example, if you are creating an app that tells you where you've parked your car, don't make it do more than a few simple things;
It needs a map
It needs to tell you where your car is
It needs some type of joining form (very important to get people signed up).
What it doesn't need is to be overdone. Plan a release, see if the app is popular and listen to users. If they ask for a feature that shows what time their parking ticket runs out…add it, test it, refine it and release it.
The next game plan you can have is to release updates and features when they are desired by users, not because you think they are cool.
What I'm trying to say is don't feel pressured to create everything upfront. Take your time, test the waters and only go ahead if you feel confident. We all love taking risks from time to time but why risk it if you don't have to.
5. Think about the content. Less is more.
This one is a pain point for a lot of people. So, here we go with some home truths…people don't care about your business as much as you do. I'm sorry but its true.
It's common to want to explain every single detail. We've experienced this having a huge impact on a lot of past projects. So much time can be wasted and you can start to focus on things that really don't matter at all. Why would you spend so much time telling people what you do if you've not even engaged them yet?
If you can't sell your idea / product within a few seconds, you've lost another customer.
The 'less is more' concept also keeps your website / app less bloated, easier to navigate, quicker to load and more direct. It's not about how long someone is on your website or how many times they visit, that's old news. It's about someone leaving your website finding what they were looking for. Whether that's a purchase, directions to your business or your phone number, it doesn't matter as long as they leave satisfied.
Before you even think about engaging in any type of design, take the time to refine your message and cut, cut, cut everything that isn't vital.
Remember, the market is already noisy and overpopulated, you don't want to be lost in the crowd.
6. Prototype. Don't build it just yet.
Basically, this is the step where you understand your website / app structure and content. It's the first time you'll get a bigger picture of the experience. Most importantly this is the stage where you can notice weaknesses and areas that need more thought. Best to do this now before its all built right?
For example, if you are creating an app similar to Uber. You'd want to create wireframes for the whole experience so you know how people will use your app before it's in the store. You'd also want to do the same for the website. If people can't find the 'download app' button or make sense of what the app does, why would they bother?
To break it down, wireframes are low-fidelity, basic layout and structural guidelines of your web product's layout and prototypes are an advanced wireframe with more visual detail and interaction. These take into account the users needs and journeys. The aim of wireframes and prototypes are so you can find problems early on and you can test them with real people.
7. Design it right the first time.
This step is the best and most creative. You really start to see your ideas come to life. Now you know who you are designing for and what you want to say, you can start creating.
If you've prototyped, you already know exactly what to expect. All you need to do now is brand those prototypes, pick some thought provoking imagery and release your design into the world.
Aside this being the most creative part it's also the most productive. By following the right process, you should only need one round of design.
8. Always be willing to change.
The landscape is forever changing and so are peoples needs and expectations. Technology moves fast and trends change from month to month. If you're serious about your brand, you need to change with it.
Simply keeping an eye out and taking more notice with what's going on around you is a great place to start. What's current in fashion? Why are more people going to Instagram and Twitter for their news? Why are Nike trainers selling out on Snapchat in minutes and not on their website?
Now that you understand your audience, you know where they go for daily inspiration, news and where they shop. That's a great start. So now you can position yourself there and innovate in that space.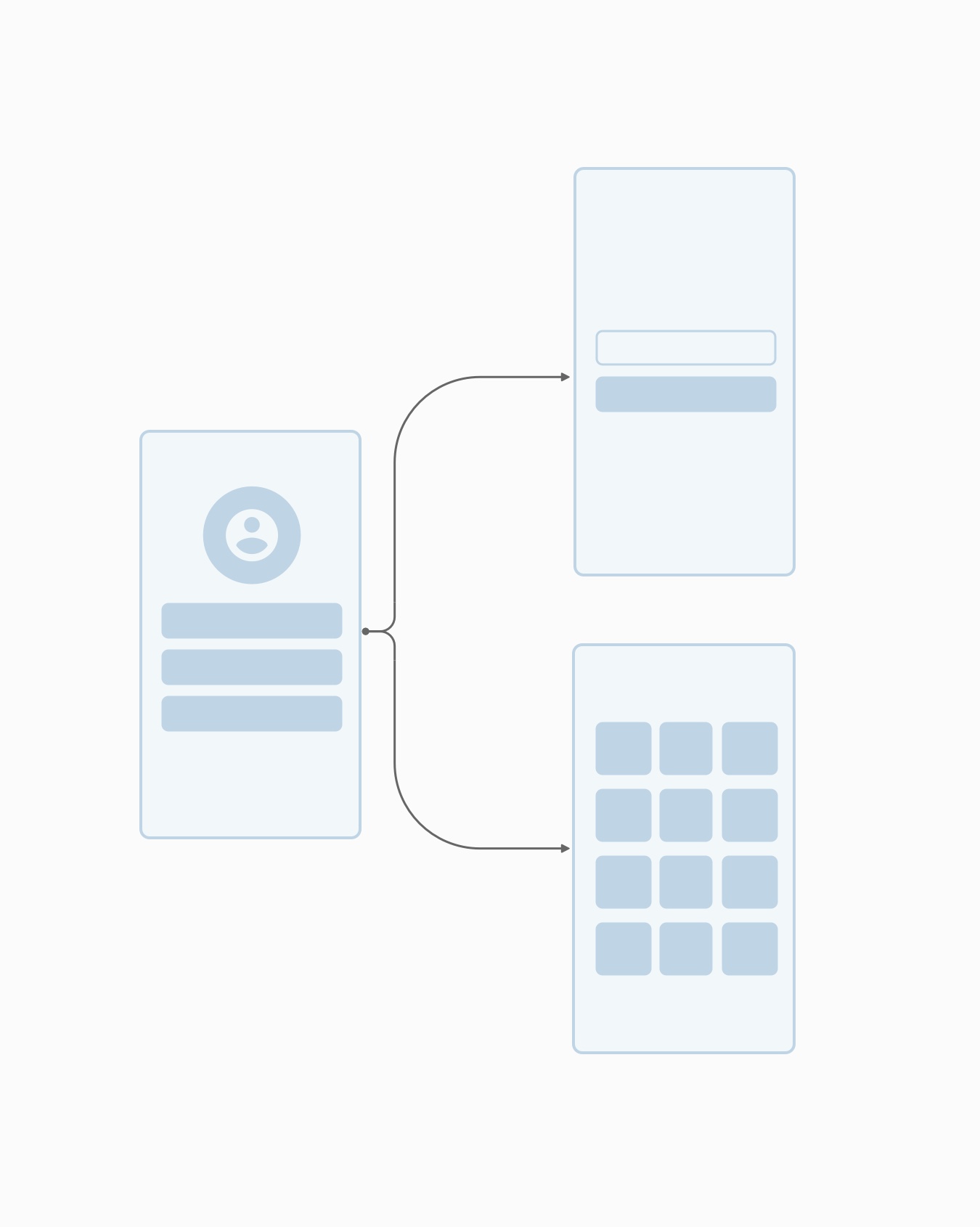 User Experience (UX) is vital to your bottom line… And Not Just A Buzzword While the pandemic has spurred on digital transformation and raised the …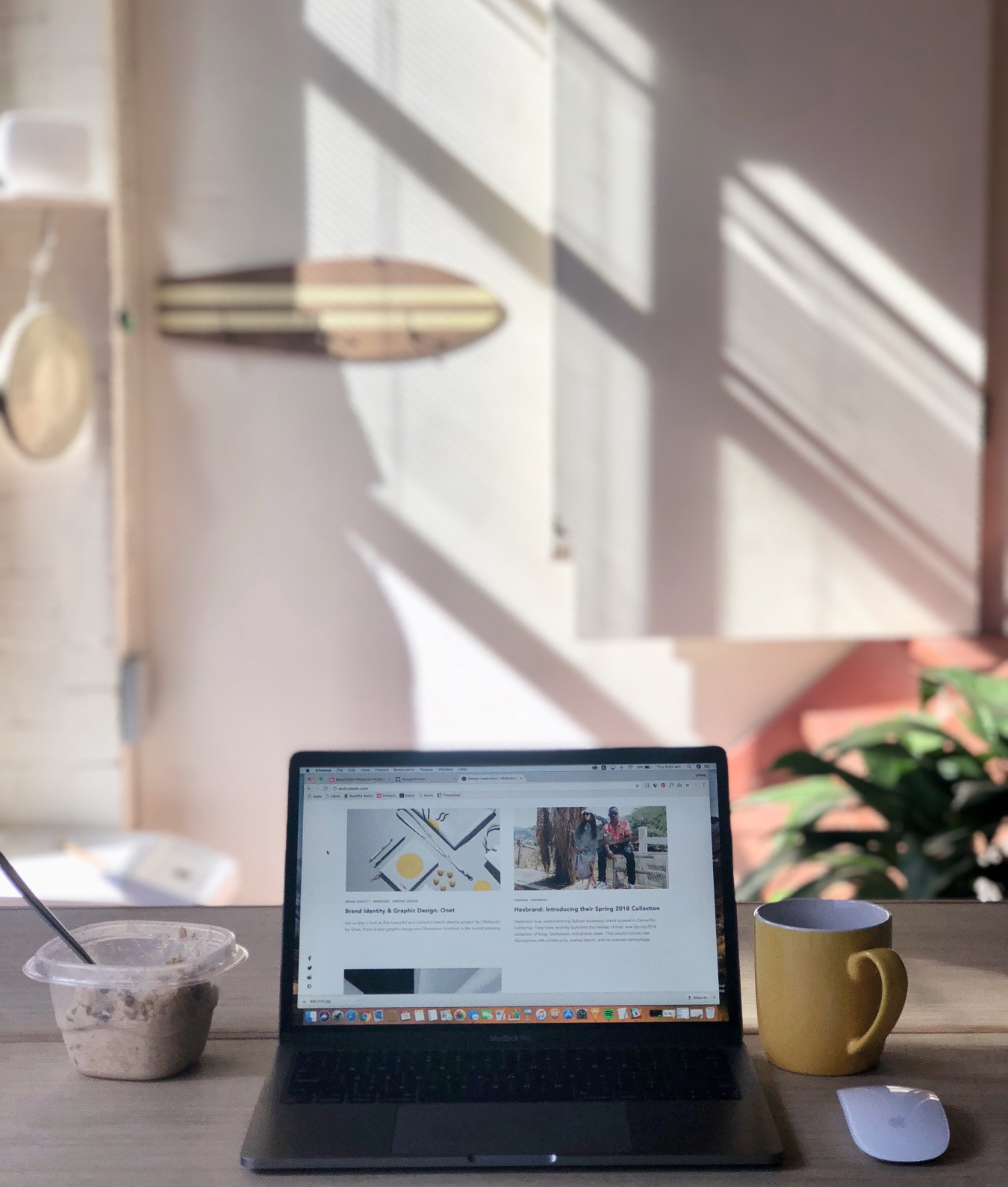 Why we utilise B2B Ratings and Reviews Platform Clutch over Google Ads & PPC. Being a young small business one of our challenges has been …
User interface is like a joke.
If you have to explain it, it's not very good.
We'd love to learn more about your business, your customers and discuss ways in which we can help.