National Property Data - A digital platform that makes property data more accessible.
With National property Data
National Property Data acquired a platform that has been very competitive in the property data market for the past 40 years. With over 4M property records and an ambition to be the number one property data provider in Australia, we began our journey discovering what data Australians really need and how they want to consume it.
"The way LDN approach the work is excellent. There's no question about the quality of the work that we receive from them, and everything they do is quantified and qualified. We trust what they give us because we know how good they actually are."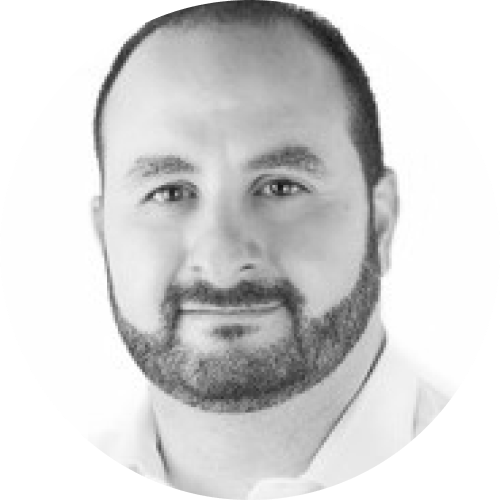 Don Harb
COO, NATIONAL PROPERTY DATA LIMITED
Through comprehensive competitor analysis, customer interviews, surveys and stakeholder workshops we began to build an understanding of what type of data is useful, how customers want to view data types and what they value most as an experience.
Allow users to find accurate and timely property data.
A platform that puts search at the forefront.
Early on we discovered the way people search for property data was key to the experience. Therefore our measurement of success was ensuring we created the quickest and easiest way to access comparable data for multiple property types. No matter how comprehensive the data, it serves no purpose if you can't find it – this is where we ideated the singular search.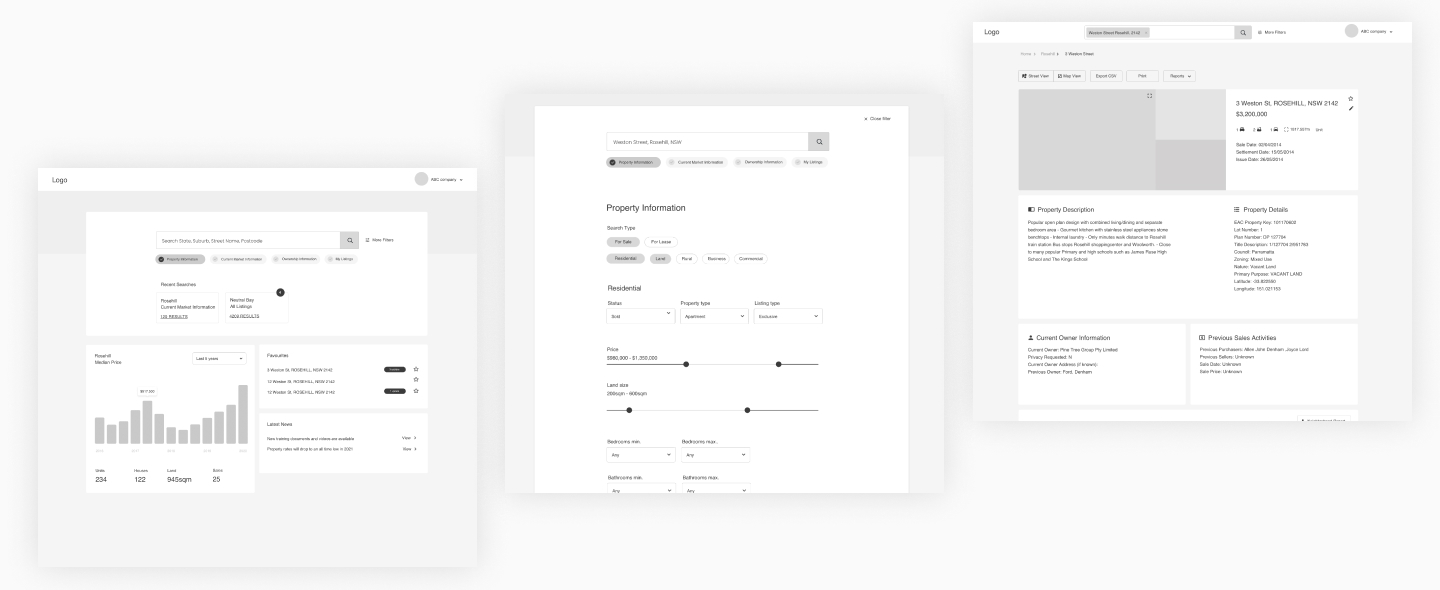 A complete redesign for today's user.
Today's property data space is dominated by Core Logic and consumers are all too familiar with Domain and Real Estates design ecosystems. With this in mind we made sure not to reinvent the wheel. We gave the current platform a face lift and transformed the UI design system across the platform and the subscription website. By simplifying the design look and feel, we managed to strike a balance between complex data visualisation and an easy to use product.
A desktop version was tested with current and new users to ensure we addressed their needs. Existing and loyal members of the data platform were a key focus on the desktop version. Testing helped us share key insights with the marketing team to further validate the product value proposition.
Test and learn in the real world.
User testing the data platform and gathering real time feedback during the alpha stages allowed us to get an early indication of the platforms usability. As the platform was migrated from an older system, we listened to current users as well as new users.
Part of the user testing fed into the subscription website where we rapidly tested the value proposition, subscription cost and proposed features. By building a clickable prototype we were able to quickly test and learn.
Existing and loyal members of the data platform were a key focus of the desktop testing.
It began with a roadmap which supported National Property Data's vision of creating a suite of products and services for the property industry. Putting together a scalable design system that is truly modular could accommodate many future products under the same umbrella. Inspired by the mammoth giants such as Atlassian, we built their system from the ground up.
Working with the National Property Data development team, we jumped into fortnightly sprints to ensure thier vision was realised. We took this opportunity to test and learn, support the release of the BETA, and continually optimise the experience across desktop and mobile. By hearing feedback from users firsthand, we were able to keep inspired and release updates to the best property data platform on the market.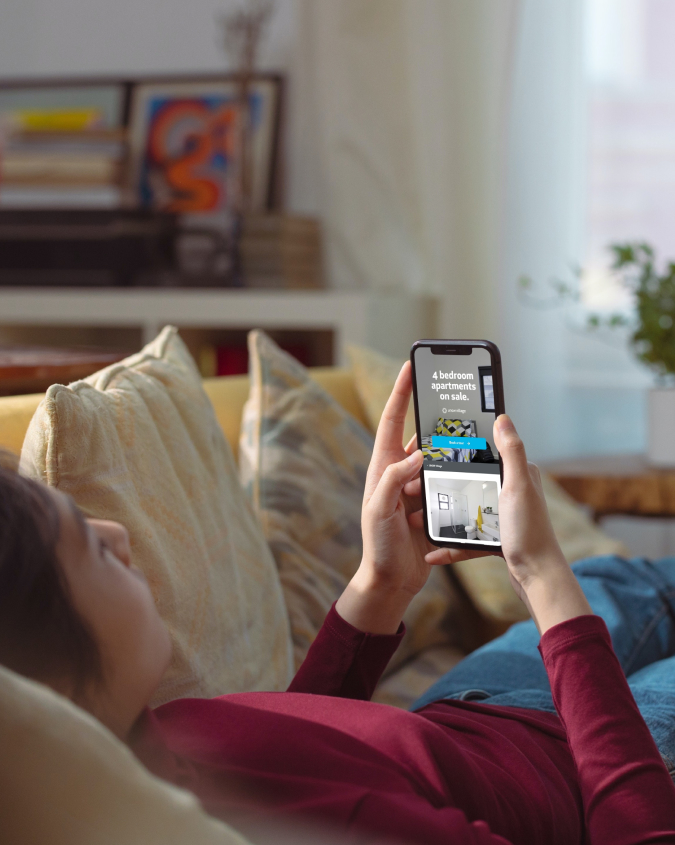 With Campus Living Villages
User interface is like a joke.
If you have to explain it, it's not very good.
We'd love to learn more about your business, your customers and discuss ways in which we can help.